Creating a brand that people can admire and look up to, a brand that is viewed as a shining example of cultural significance, a brand that is recognizable, should be a goal at the forefront of any business or product marketing strategy.
Don't get me wrong, it's not easy. If anything, creating a brand that's free of tarnish is more difficult now than it's ever been. We can thank the internet for that. Brand names are constantly dragged through the mud because of a marketing mistake, negative opinion on social media, or through using an inconsistent brand voice.
However, while many strive to keep their brands in check and spend a considerable amount of money, time, and common sense to ensure longevity, many others seem to take dramatic steps to stab their brands to death.
Let's take a look at five different ways you can effectively kill your brand:
CASE#001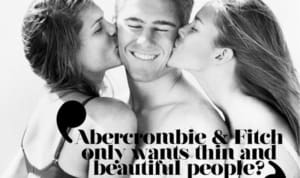 The Defendant: Abercrombie & Fitch
Charged with: Calling People Ugly
The Case: Founded in 1893, the Abercrombie & Fitch brand became synonymous with high-priced, stylish, trendy clothing. In the early 90s the company shifted their focus to the 18-22 crowd and started marketing 'casual luxury' clothing. Some argue that this shift was short-sighted and that the company never really understood what teenagers and young adults actually like to wear. In 2013, a 2006 interview with A&C CEO, Mike Jeffries went viral and eternally damaged the brand. In the interview, Jeffries stated that his brand was only suitable for "the good-looking, cool kids," and inferred that overweight ugly people shouldn't wear such clothing. Despite issuing a public apology, the gun-smoke never fully cleared.
Verdict: The company's stock continues to underperform each year and has been voted as one of "The Most Hated Companies in America" by 24/7 Wall St.
CASE#002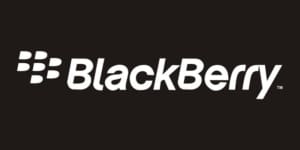 The Defendant: Blackberry
Charged with: Making Poor Business Decisions on a Consistent Basis
The Case: Blackberry was a powerhouse company in 2007-2008. Their innovative design and business-centric marketing model coupled with a large screen and compact keyboard made them a force to be reckoned with. They were unstoppable. When Android phones and iPhones started to invade the marketplace with their fancy touchscreens and social features, Blackberry laughed while sitting on their pile of money. Even if normal users embraced this new technology, Blackberry remained confident that the business community would continue to use their technology. They were wrong. Apple began offering the ability to sync features across multiple devices, Android created social platforms and communication apps, and even Microsoft got in on the action. Blackberry continued to try and push their existing technology at a high price and even tried to package their BBM app to appeal to cross-platform users. In 2013 they conceded and released their first touchscreen phone (still with a keyboard) but it was costly and failed to take off.
Verdict: In September of 2013, Blackberry announced they had missed estimating earning goals by nearly 50%. They also immediately cut 4,500 workers. While Blackberry phones are still on the market, the sales numbers continue to reside in the gutter along with their reputation.
CASE#003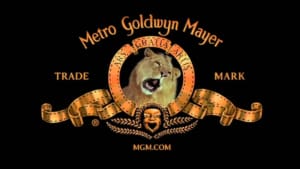 The Defendant: Metro Goldwyn Mayer (MGM Studios)
Charged with: Flushing Money Down the Toilet
The Case: MGM was considered a heavyweight film studio throughout the golden age of Hollywood and into modern day filmmaking. The studio produced such classics as Ben-Hur, Gone with the Wind, the Wizard of Oz, the Bond films, and Rocky. Due to poor business decisions and a succession of terrible movies with notoriously high budgets, MGM filed for bankruptcy in 2010 clearing 4 billion dollars worth of debt.
The Verdict: This case actually falls into the 'it's not quite dead yet' category. After filing for bankruptcy, the creditors took control of the studio and made a lucrative deal with Sony pictures for distribution rights, new Bond films starring Daniel Craig were scheduled, and the studio began to thrive once again. In this case, the brand survived what should have been a 'flatline' situation but was resuscitated at the last minute.
CASE#004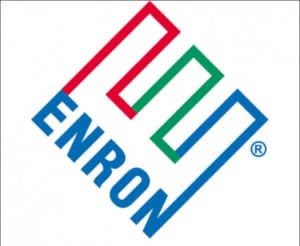 The Defendant: Enron
Charged with: Not Being Transparent
The Case: In the late 90s, Enron was a vast company at the forefront of innovative energy and commodities. Enron was a genius when it came to carving out and identifying new commodities such as internet bandwidth and weather futures. Stock prices soared and they were credited with creating a new model for exploiting utilities that could survive with the changing times. It all came crashing down when the company was discovered to be hiding huge debts and losses in a complex organization of shell corporations and fake partnerships.
The Verdict: In 2001, Enron filed for bankruptcy in the midst of scandal and shut down in 2002 when they were found guilty of criminal charges. Thousands of jobs and millions of dollars were lost as a result of the collapse.
CASE#005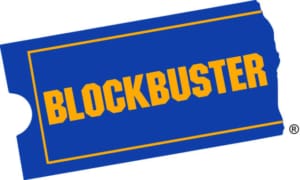 The Defendant: Blockbuster Video
Charged with: Refusing to Change with the Times
The Case: We all remember Blockbuster Video, fondly in most cases (except for when you didn't take a movie back on time and they tried to make you buy it). Blockbuster was approached by a man named Reed Hastings in 2000 who had a partnership proposal. Hastings was the founder of a little startup called 'Netflix'. Blockbuster outright denied him as, at the time, they were sitting at the top of the video rental market with thousands of stores, solid profits, and had successfully started renting a new technology called 'DVDs'. Even when streaming content began to show promise, Blockbuster stubbornly clung to what they knew.
The Verdict: In 2010, Blockbuster declared bankruptcy and began shutting down its stores throughout North America. Blockbuster still exists as a company and now (better late than never) offers its own streaming service called Sling. Never heard of it? Don't worry, no one has.